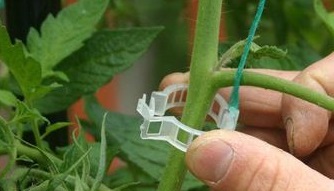 Do You Have Your Tomato Support Clips ? 

Stem & arch support clips are ideal to support tomato plants (and other plants to!)  so you get fantastic results 

Arch Support Clips - Push on the branch & help support branches from drooping & breaking off
                       
Stem Clips - 

Support the stem by fixing onto a vertical support string

 

                       

 

Made in New Zealand from high quality UV resistant Polypropylene.