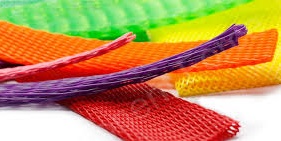 Plastic protective netting (net guard) is designed to protect products, machined parts and components from damage during storage and transport. Tubular plastic netting stretches to fit irregular shapes for shielding delicate objects and machined components. 
•More economical than paper & cardboard 
•Lightweight & easy to use 
•An attractive way to transport gifts
•Protects from breakage & scratches
Sold in meter lengths, available in 6 sizes 
Click here for more information.