LPR and LPV Zero Light Bleed Light Pipes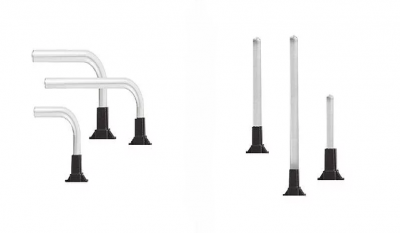 Bivar have added zero light bleed LPR and LPV light pipes to their range!
Available in 14 olours - single, Bi-colour and Tri-colour
The surface mount adapter channels light directly to the lens. This eliminates disruptive light bleed in and around the circuit board,
which is known to cause false readings, muted and blended colours, and unwanted glow in the chassis. The adapter assembly is
soldered directly to PCB, strengthening attachment to the PCB. The new light pipe system is optimal for high vibration applications.
Applications
Industrial Automation
Robotics
Data Center Solutions
Agriculture
Telecom Infrastructure
LPR Right Angle Features
Diameters: 3,4,5mm
Heights: 0.8",1.0",1.25"
Lengths: 0.7",1.0",1.5",2.0", 2.5", 3.0"
Two lens styes: dome, flat
Fourteen colours: single, bi-colour and tri colour
LPV Vertical Features
Diameters: 2,3,4mm
Heights: 0.35", 0.4", 0.45", 0.5", 0.55", 0.6", 0.75", 1.0", 1.25", 1.5", 1.75", 2.0"
Two lens styes: dome, flat
Fourteen colours: single, bi-colour and tri colour
All LPR and LPV Products Feature
•UL94-V0 Rated Material
•RoHS and REACH compliance
•Ideal for applications that require conformal coating (potting)

Want more information, Samples or a Quote?
Please note these are a non stock item, available to order with potential MOQ and lead times.
If you require more information please contact our friendly sales team either by Email: sales@hiq.co.nz
Phone: 0800 800 293
New Sizes Added To The Hammond Range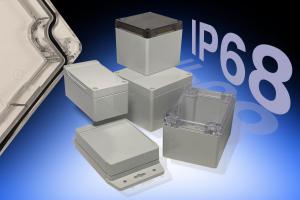 Hammond Manufacturing has recently added 36 NEW configurations to its popular Industry 4.0 1554 and 1555 ABS and Polycarbonate sealed enclosure families.
All versions have a RAL7035 grey base.
Four different type lids:
Styled - ABS and Polycarbonate

Obaque - ABS and Polycarbonate

Clear - Polycarbonate only

Smoked Lids - Polycarbonate only
Six new sizes giving a grand total of 150 sizes and lid options available as standard.
150 x 105 x 60 and 90

140 x 140 x 60 and 90

180 x 180 x 60 and 90
In addition to the new sizes, the polycarbonate versions have a cUL and UL 508A listing and are tested to IP68 (NEMA Type 4, 4X, 6, 6P, 12 and 13).
Sealing is achieved with a tongue and groove construction and a one-piece UL listed silicone gasket.
The polycarbonate range is available with a plain or styled opaque lid, a clear lid or a smoked lid; the ABS units have a plain or styled opaque grey lid. The lid is secure with self-captivated M4 stainlesss steel machine screws, located outside the sealed area and threaded into integral stainless-steel bushings to preserve the sealing integrity after repetitive assembly and disassembly.
The internal features vary with size. M3 threaded brass inserts and/or standoffs for PCB or inner panel mounting and vertical PCB guides are provided in all but the smallest B size. DIN rail mounting tabs are moulded into most sizes.
For more information please contact our friendly sales team either by phone: 0800 800 293 or email: sales@hiq.co.nz.
Welcoming the Hi-Q Series Nut Caps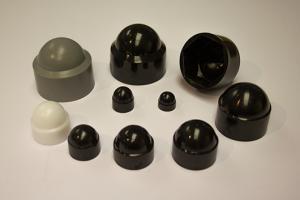 Hi-Q is excited to announce they are now manufacturing a new range of protective nut caps.
The new range will allow more competitive pricing, range of colour and better quality than they have been able to source overseas to date.
All sizes, M5, M6, M8, M10, M12, M16, and M20 will be available in three stock colours including white, black and grey.
Other colours are available to order.
Hi-Q Nut caps are made in New Zealand and manufactured in UV stabilised LLDPE (linear low-density polyethylene).
This particular design and material will allow flexibility to fit different nut types and materials including galvanised, nickel, nyloc and stainless steel.
Available from stock, please contact us to place your order today.