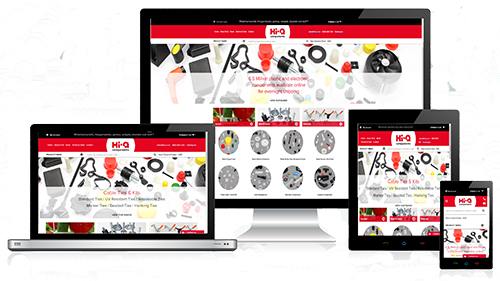 Access is at the top left-hand corner in the black strip.
Enter your User name (account name) and password.
You would have been provided a password when you requested your login in details. You can change your password in the settings once logged in under "Edit User Details".
Standard Orders/Favourites
When viewing a product, you can click/hover on the red circle with the white arrow and this will show you all the price breaks available on that product.
When on the page of the product, at the top there will be options for Image, Video and Data
Click on Data and it will have a drop-down option to select a PDF file with the product specifications on it.
At the top right-hand corner of the home page in the red strip,click on Catalogue and it will take you to a page to fill in your details and select which catalogue you would like.